From the Packages tab in Your Dashboard, you will be able to see Active and Expired packages.
Note that the difference between active and expired packages, is that expired packages have reached their usage limit.
Please reach out to the Golf Club directly if you have any issues with packages and their settings.
Here is an example of what active packages look like: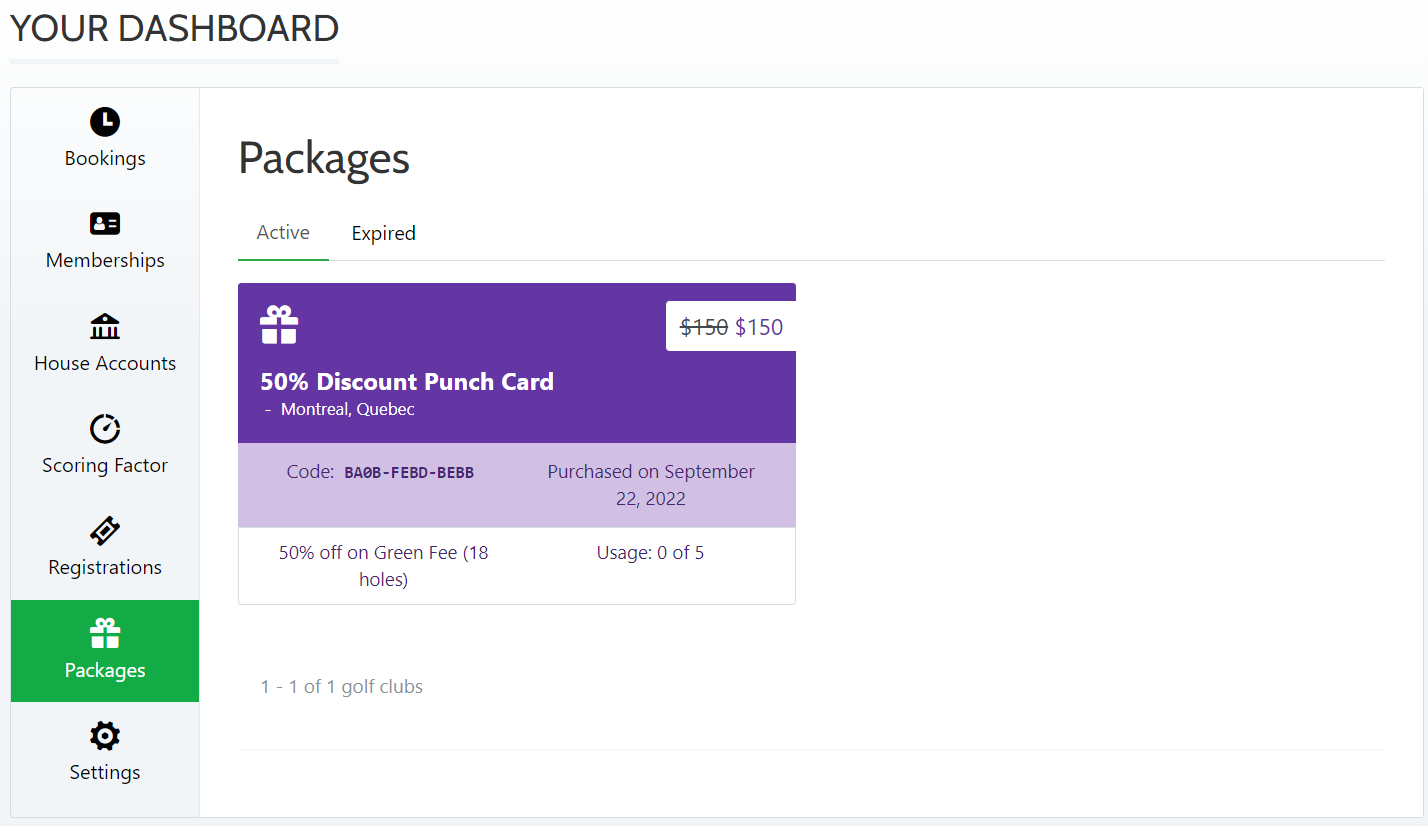 Here is an example of what an expired package looks like: